Latest News from the NCDIR
NCDIR scientist Javier Fernandez Martinez, Ph.D. assisted by Drs. Samson Obado and John LaCava will present an upcoming webinar on the characterization of native protein assemblies hosted by bio-protocol.org. To register and for more info, click here or the image below!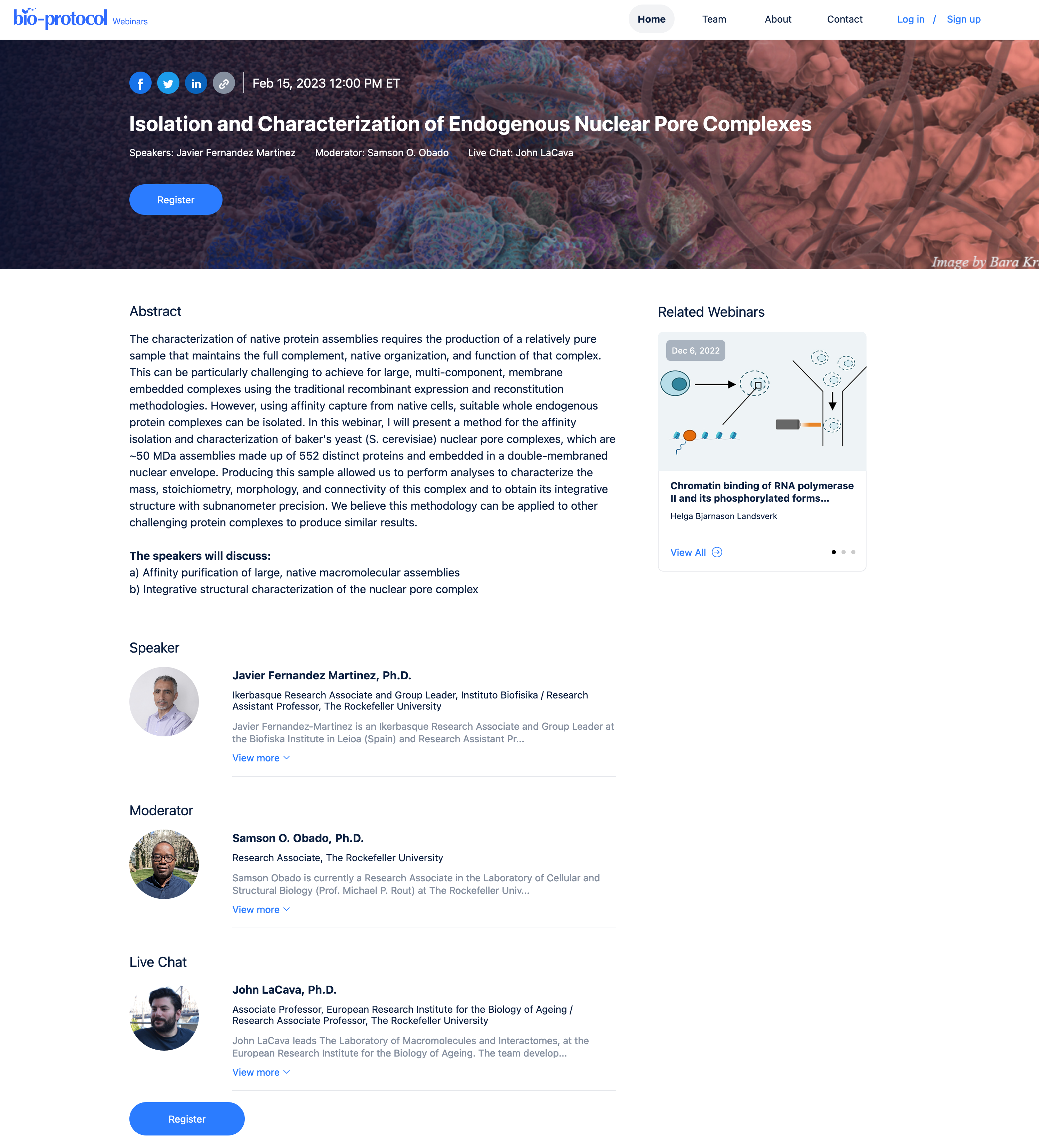 The NCDIR's Dr. John Aitchison has been awarded the Lung Association's  COVID-19 Respiratory Virus Research Award.
Dr. Aitchison's  project is geared to further research on the use of inhaled nanobodies to complement current COVID-19 vaccines and drugs to serve critically ill patients, act as a preventative treatment and retain effectiveness new variants of the virus
"Here in Washington, we face continued lung health challenges from COVID-19 every day. This is in addition to our region's lung health being threatened by poor air quality due to increased wildfire smoke, continued cigarette and e-cigarette use and more. Today, more than 917,000 people in our state are living with chronic lung disease…We are excited for John Aitchison to join the American Lung Association Research Team to help improve lung health here in Washington and across the nation."  – Season Oltmann, Executive Director of the American Lung Association
Read more here: Lung.org